Welcome to Chainsaws Today.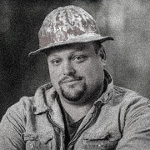 I started this site to focus on chainsaws, but I also plan to cover other outdoor power equipment.
I hope there is something here for experts as well as novices.  The point is to share info and help every one make informed buying decisions, as well as use products safely.
And sometimes I just share cool stuff!
Consumers are no longer at the mercy of manufacturers.  We have tons of information at our fingertips.  The key, of course, is having a source of info you can trust.
It can be overwhelming to try and find the right information about the right product.  But it doesn't have to be.  That's where I think I can help the most.
Whether you are looking for a basic tool to get the job done at a reasonable price point, or you are willing to spend a premium to buy something that will last for decades or more, I'll help you uncover the truth so that you can lay your hands on exactly what you want.
I will tend to cover new products that have been recently introduced.  But as my interests wander, I may also take a look at items that have been on the market awhile, or in some cases even vintage product.  New articles will be created periodically, as time allows.  If there are certain topics or products you would like to see covered here, just let me know.
If you have any questions, comments or concerns, or just want to chat, make sure you contact me.
Sincerely,
Jeff